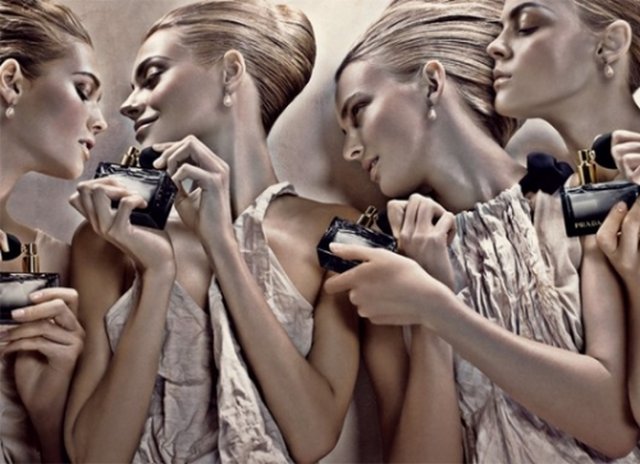 A friend of mine, not knowing that 'Eau de Javel' means bleach, once opened up a bottle of the stuff and gave it a massive sniff. It was a blisteringly hot day in Paris and the fumes were probably extremely potent. She came running out of the kitchen, couldn't speak, face as red as a beetroot, panicking like crazy. She thought she was going to die.
Sometimes smells are so repellent, that the natural response is to get away from them. When I sprayed this new Prada fragrance, my automatic reaction was to wonder how quickly and effectively I could get it off my skin. L'Eau Ambrée is synthetic in the extreme, but the good news is that it isn't too long lasting. The dry down is sort of woody and loses the overwhelming unpleasant top notes.
Great gift for someone you really don't like.
The Prada brand is synonymous with cutting edge fashion, so I really wanted to like this new fragrance. L'Eau Ambrée comes in a classy bottle. The advertising is quite fun and glamorous. Sadly, my recommendation is to admire the bottle but steer well clear.
My friend didn't die by the way, but I think it put her off the smell of bleach for a while.