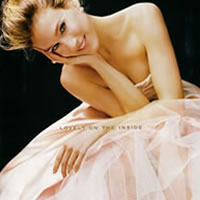 Some days it's drab and grey outside and you just want a perfume that's going to make you feel like smiling again. If every there was a perfume to make you smile it's Lovely by Sarah Jessica Parker.
Lovely is a floral citrus mix which is clean and bright and somehow perky. It typifies the jaunty aspect of Carrie Bradshaw's character in SATC.
Lovely is the kind of perfume that could be the one to wear every day. It's mild and fragrant and as lovely as the name suggests. It's not sexy or sultry or something to aspire to – it will hopefully bring a smile to the wearer's face.
Although it's incredibly difficult to choose perfumes for anybody else – this is the kind of fragrance that you would be ideal as a gift. It's a mild, floaty fragrance which many women would find easy to love.